Proudly serving Winchester, Clearbrook, Stephenson and surrounding areas


Welcome to Country K9 Pet Resort & Spa
Drop-off/Pickup Hours
April 1 - November 30
Monday - Friday: 8:00 am - 5:00 pm
Saturday: 8:00 am - 12 noon
Sunday: 9:00 am - 11:00 am

Checkout Time is 1:00 pm


Drop-off/Pickup Hours
December 1 - March 31
Monday - Friday: 8:00 am - 11:00 am
3:00 pm - 5:00 pm
Saturday: 8:00 am - 12 noon
Sunday: 9:00 am - 11:00 am

Checkout Time does not apply

Country K9 Pet Resort & Spa is family owned and operated and is conveniently located in Stephenson, VA. We are proud to be serving your boarding, grooming and dog training needs. Our clean, secure facility is situated on five acres away from busy roads and traffic and features spacious, climate-controlled indoor canine suites with large outdoor areas, grassy outdoor play areas, a quiet spacious indoor/outdoor cattery for felines and birds/small critters, indoor playroom for inclement weather, a fun agility course for dogs and their owners and Spa services.

As lifelong pet owners, we understand how hard it is to find care for your pet when you need to be away. Our goal is to provide the highest quality care for your pet, giving you peace of mind that your pet is well taken care of in a kind, respectful, safe and loving environment. We are in this business because we love animals!

Going away on vacation? Why not have your dog trained during their stay? Country K9 Pet Resort & Spa's Board and Train Programs are a great alternative for dog parents with very busy schedules. We can tailor the program to address both behavioral concerns and training needs no matter your dogs breed, age, or challenges.


Thank you so much for welcoming Moose and treating him so great while he was on his doggie "vacation" without us. We knew he was in capable, loving hands and got special attention :) Thank you for always finding a spot for him when we called last minute. He would always start whining with excitement as soon as we crossed over from the paved street to the gravel driveway. He loved coming to you.
- Sarah Johnson

We encourage tours of our facility during our normal business hours. Please keep in mind that we are the busiest during the early morning and late afternoon hours so please try and refrain from tours during this time or make sure you have plenty of time if you need to wait. You are always welcome to accompany your pet(s) to his or her suite at check-in and retrieve them at check-out.

Raised Dog Beds


Spacious, Climate-Controlled Indoor Canine Suites with Large Outdoor Areas


Grassy Outdoor Play Areas

Quiet Spacious Indoor/Outdoor Cattery for Felines and Birds/Small Critters


Heated/Air Conditioned Indoor Playroom for Inclement Weather


Individual Playtime


Agility Course


Grooming Services

Dog Training Services


Multiple Pet Boarding Discount


Active/Retired Military Boarding Discount

Law Enforcement Boarding Discount

Under new ownership and my dog did very well. There was concern with prior separation anxiety issues and using a new boarder but she was well taken care of and showed no signs of anxiety! Staff was friendly and the facility was clean. I will use them again!
- Jill Lineberry


Video Transcript

Welcome to Country K9 Pet Resort & Spa. Our clean, secure facility is situated on five acres featuring spacious, climate-controlled indoor canine suites with large outdoor areas, grassy outdoor play areas, a quiet spacious indoor/outdoor cattery for felines and other small animals, a heated and air conditioned indoor playroom for inclement weather and a fun agility course for dogs and their owners. We also offer bathing and grooming for dogs and cats and basic dog obedience training. Call us today at 540-667-PETS, visit us on the web at countryk9pets.com or stop by for visit. "BACK TO THE WOODS" by Jason Shaw (http://audionautix.com/index.html)

Thanks for taking good care of Chip this past year.
- Rick & Donna Stayman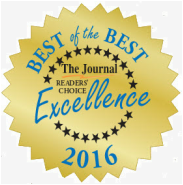 Country K9 Pet Resort and Spa is a great kennel and grooming salon for my dog. They provide Kuranda beds for my dog and do a really great job grooming. It is so convenient to have a full service grooming salon at my kennel. The facility is very clean and the staff are very friendly. I can tell that these folks genuinely love animals. I know that they take really good care of my fur baby and look forward to using them for many years to come. - Sue Cooper


667 Walters Mill Lane, Stephenson, VA 22656 countryk9pets@yahoo.com (540) 667-PETS